Code Download, Snippets and Resources
The latest available snapshot of code for the Gallery can be downloaded in BZIP2-ed GNU TAR format; please read LICENCE.txt.
There is also the latest available javadoc browsable online, or as a ZIP bundle.
You might also look at the to-do list if you are feeling very bored!
You can see how we name exhibits in the Gallery.
Have you checked out our new features section?
The AI exhibit scorer work has been revived.
Current users worldwide (including spiders, hotlinkers, etc) approximately: 102
Current (human, sticky) visitors worldwide approximately: 0
Projected yearly unique (human, sticky) visitors: 20088
Where possible this server uses a local RE (renewable energy) source, or minimises power consumption when most effective such as at times of local peak grid load.
This mirror/server is running in power-conservation mode.
This site is at stratum 0 with root delay 0ms (upstream is conserving).
Location/mirror info:
Your apparent IP address is: 54.81.254.212
You are on mirror: uk-ww2
Your apparent host name (if any) is: ec2-54-81-254-212.compute-1.amazonaws.com.
Your apparent country/region is: us
Currently available mirrors (highest bandwidth first) are: [us-ga1, uk-ww2]
Your best mirror is probably: gallery.hd.org
HostIP.info thinks that your country/flag is: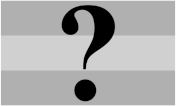 .
Is this wrong? If so, please make a correction.
Internet Traffic Report (live):
.
This site uses Mon.itor.US for monitoring.